Bespoke Cushions
At Evergreen Curtains and Blinds, we understand what makes a house a home – and it's little things that bring us comfort. Our made to measure cushions is a bespoke service so you can make your interior and your style truly yours and unique. We provide bespoke cushions for any type of furniture to provide it with more comfort, and a lot more personality. From sofa cushions, to conservatory cushions, garden cushions, scatter cushions and much more. We design to exact specification with unbeatable quality and the highest skills and craftsmanship in the UK.
We truly believe our made to measure cushion service is second to none, and if you're looking for something different to accompany the furniture in your home, come and visit us in our showroom to see just what we can do to help.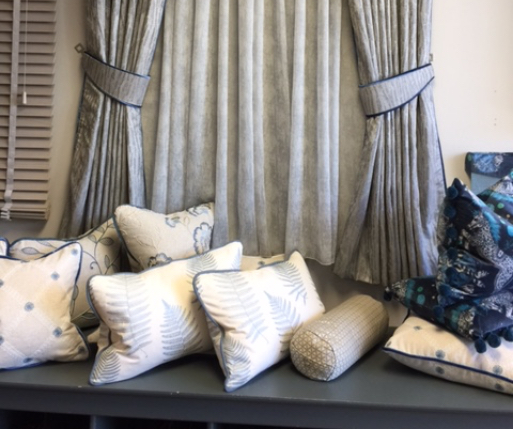 Contact Us Fill out the form below and we will get back to you!