No products were found matching your selection.
Bespoke Blinds
At Evergreen Curtains, we pride ourselves on made to measure blinds of all types, to enhance your interior and your living space. We know that blinds can significantly improve a look and feel within a room, and they offer various practical benefits as well as offer an aesthetic appeal.
We specialise in various bespoke blinds, from roman blinds that are made from high quality fabric, to wooden blinds which continue to be popular in home interiors of all types, roller blinds best known for their ease of use, vertical blinds, and finally duplex blinds which are also referred to as day and night blinds. All of these blinds are effective in blocking out sunlight and allow for additional privacy within your home.
Our stunning selection of bespoke blinds are available in a rage of fabrics, patterns, designs and colours – so you can pick something truly unique for your home interior. It's our core focus to constantly stock an exceptionally stylish range for you to choose from, and if you'd like a closer look, feel free to get in touch with us today and visit our showroom which is located in Lutterworth, Leicestershire. One of our interior experts will be delighted to assist you in your requirements and help you choose the perfect bespoke blinds for your home.
We also offer a fitting service for all curtains and blinds. For more information on this, please contact us.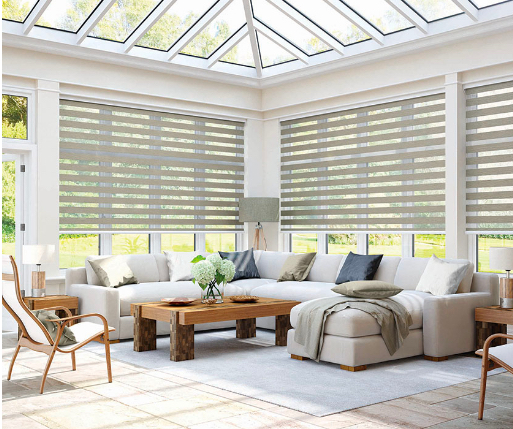 Contact Us Fill out the form below and we will get back to you!