No products were found matching your selection.
Bespoke Curtains
We provide a carefully selected range of exceptional made to measure curtains to update your interior and bring it to life. Our collection boasts various colours, styles, patterns, and textures so you can pick and choose which fits your interior best. We understand the importance of bringing sophistication and elegance into your home, but we also know that they have to be functional and provide privacy, as well as sound insulation.
All of our curtains are made to your exact measurements so they fit your home perfectly. We take pride in our excellent communicate and extensive expert interior design knowledge, so whatever you're looking for or envisioning for your curtains, we're confident we can help.
With our bespoke curtain service across Leicestershire, you have the opportunity to choose from a variety of headings and linings to ensure your curtains are fully insulated during the colder seasons. We offer free samples so you can view and feel the fabric, the pattern, and the design for yourself before making the important decision.
You can shop the full range of our bespoke curtains by visiting our showroom in Leicestershire, or alternatively, you can give us a call to book an appointment.
We also offer a fitting service for all curtains and blinds. For more information on this, please contact us.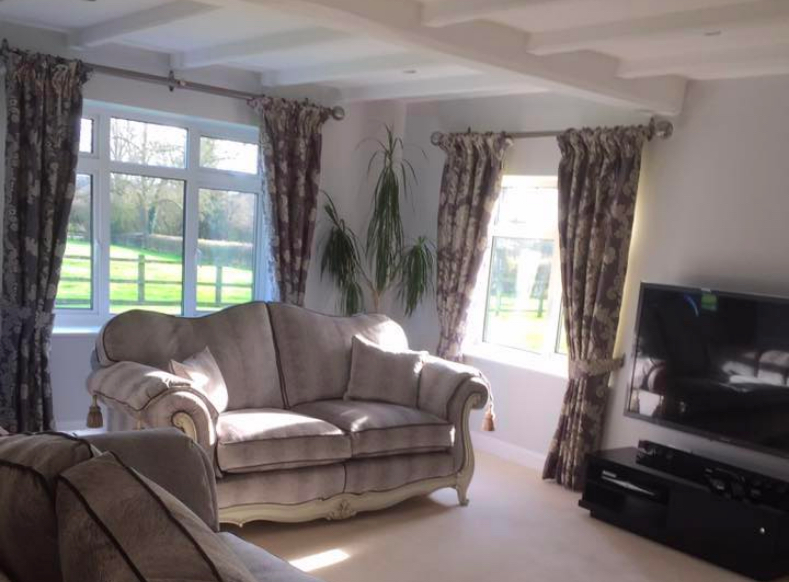 Contact Us Fill out the form below and we will get back to you!