No products were found matching your selection.
Bespoke Roller Blinds
Our made to measure roller blinds are designed for simplicity at it's finest. They're extremely to use, and are available in a range of beautiful styles and designs. Roller blinds blend style and practicality, making it one of the most popular blinds within the home. We understand how much details matter when it comes to renovating a new home, or enhancing your existing one – so no detail should be left. Depending on the size of the room, made to measure roller blinds fit better as curtains can tend to make a room look and feel smaller than it actually is. Roller blinds are essentially a space saving solution, and it makes rooms feel less enclosed.
While roller blinds save space and are easy to use, they bring about health benefits too. Roller blinds don't collect dust as much as curtains, which means the dust won't cause irritation or potential allergies whenever you're in the room, especially if you're trying to sleep. Custom made roller blinds are also a lot easier to clean, unlike curtains.
Bespoke roller blinds can fit in any home interior, and they are perfect if you're not wanting to break the bank. They're simplicity is what makes them so popular, as well as their easy use and a range of different finishes. You can block out daylight to stop it shining through, and be in control of your own privacy.
Our roller blinds are available in a range of finishes, so whatever you're looking for, we can help. Get in touch with us today to discuss your specific requirements.
We also offer a fitting service for all curtains and blinds. For more information on this, please contact us.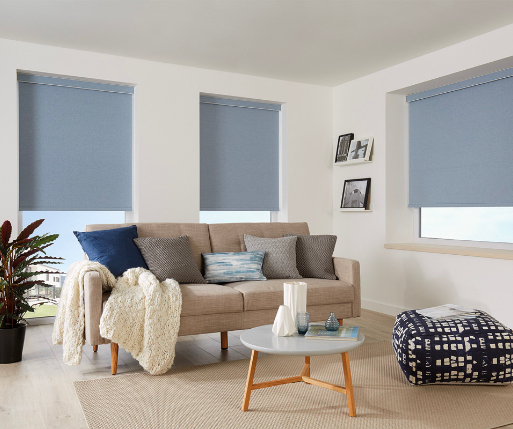 Contact Us Fill out the form below and we will get back to you!